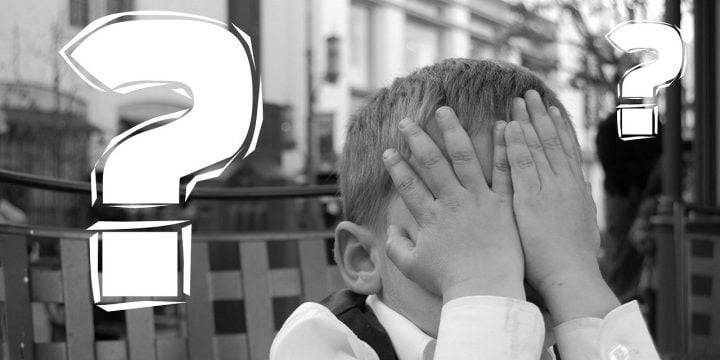 I have been celebrating the news that the Federal Government is bringing all refugee children on Nauru to  Australia for medical treatment. Yet there remain disturbing, unanswered questions.
Why not bring them all now?
The mental health crisis among child detainees is well-documented. So why are we waiting until Christmas to bring all of them to Australia? At the same time the government announced it would bring all remaining children to Australia by Christmas it was in the courts challenging the transfer of one of the children, claiming her medical condition was not severe enough to justify treatment in Australia.
Why haven't all the children been transferred immediately?
What will happen to these children and their families after treatment?
The government has not committed to resettling these children and their families in Australia. Indeed, quite the opposite. Home Affairs Minister Peter Dutton has insisted that Australia's policy is unchanged –  children and their families who are not considered refugees will be returned to their country of origin, while those recognised as refugees will not be resettled in Australia. This leaves a few possibilities:
they will be returned to Nauru;
they will be detained in a centre located in Australia;
they will be resettled in a third country;
they will be quietly settled in Australia.
Given the public mood I cannot see how the government could entertain either of the first two options. To return children to Nauru or to indefinite detention in Australia would return them to the very conditions that contributed to their psychological trauma.  This would surely meet with outrage and disgust.
New Zealand has offered to settle 150 refugees per year, but the Government is unwilling to take it up without parliament passing a bill that ban any of the refugees accepted by NZ from ever setting foot in Australia. To date the ALP, the Greens and the crossbench have proven unwilling to pass the government's bill without some modifications and the Government have been unwilling to negotiate.
At the same time it is difficult to imagine the government quietly resettling the children and their families in Australia. They have been brutally resolute that no refugee from Manus or Nauru will be settled here, and given the public interest, I can't imagine how they could be resettled quietly.
The way forward is very unclear. One thing is certain. It is uncertainty and loss of hope that has driven the mental health crisis on Nauru, Continued uncertainty will only exacerbate it.
What will happen to the refugees who remain on Manus and Nauru?
It's not only children, but every refugee that is at risk on Manus and Nauru. When the offshore detention regime was introduced it was intended to be temporary. The inability of the Government to find suitable third countries for resettlement means the situation of refugees on Manus and Nauru has become long-term.
Certainly, the circumstances have changed – the detention centres are now open, with refugees able to move among the general population. This is however cold comfort, for Nauru is such a small island nation that  open or not refugees are still in effect detained, while on Manus Island refugees who move in the public arena are regularly attacked.
What will happen if boats arrive in the future?
The offshore detention approach has been a human rights and humanitarian disaster. It ranks as one of the most disgraceful acts of the Australian people. We set up a system designed to psychologically destroy people who, persecuted in their home countries, came to us seeking our help. We justified this on the basis that it would help prevent another humanitarian disaster – asylum seekers drowning at sea. It was an immoral bargain from the outset, for there were other ways to prevent deaths at sea that didn't trip innocent people of their dignity and their wellbeing.
The Coalition proposes to keep the system in place for any asylum seekers who might board a boat and make their way to Australia in future. Will we tolerate this happening all over again?
The ALP proposes to keep the offshore detention regime going but to work towards regional processing agreements and third country resettlement options that will see Australia take more refugees from the region and will ensure detention offshore is temporary. Will they be able to achieve this?