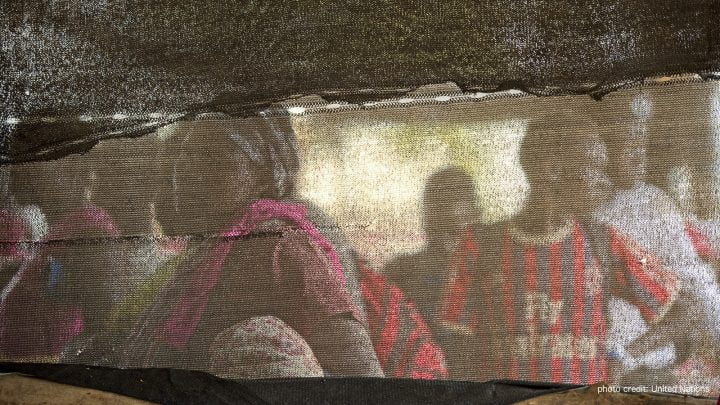 Of all the nations in the world that host refugees,  the country leading the way is none other than the African nation of Uganda. It has a population of 34 million, many of whom live in poverty and in the last few years has taken in more than 1 million refugees.  What sets Uganda apart  is the support and welcome it gives to refugees.  Every refugee household is given access to land that they have the exclusive right to farm. Refugees  are free to move around the country and are eligible for  social services such as health and education.  Astonishingly,  has maintained this openness and generosity even in the last two years as over half a million refugees  entered the country  in 2016 and large numbers are entering in 2017.
A World Bank report suggested that  the reasons for this openness  include the fact that many Ugandans have been refugees at one stage in their life  and that both the traditional practice of Ubuntu  and a pan- Africanism that has emerged in the postcolonial period  means refugees are welcomed as  brothers and sisters.  this was reflected in the statement by the President  in 2015:
A report by the BBC earlier this year  spoke of conditions in the Bidi Bidi refugee camp.  The huge influx of refugees is putting pressure on communities.  Prices for food,  in some places water is scarce, and refugees compete for jobs in a market where there is already high unemployment. Nonetheless, the people of Uganda are, on the whole, maintaining their extraordinary welcome.
In less than a year, a camp in northern Uganda has taken in more refugees than any other in the world, and all of them from war-torn South Sudan.

Here in Bidi Bidi it can take you one hour to drive from one end of the camp to the other. But it is not what you might envisage.

Much of this place is lush, green and fertile. South Sudanese are given a plot of land to build a home and farm. They live next to Ugandans, fetch water together and their children go to the same schools.

Most of the area is government-owned but some Ugandans have chosen to give part of their land to refugees, like 61-year-old Issa Agub.

It is getting late when we arrive at his compound and his family is preparing porridge and beans over a firewood stove to break their Ramadan fast.

"I gave this land because the refugees are already here. I don't see them as strangers I see them as brothers. When I run out of food, they'll be the first people I turn to for help."

Catherine Byaruhanga,  Why a Ugandan Farmer Gave Land to a Refugee, 23 June 2017
A little later in the article another  Ugandan is  asked if there are growing resentments and hostilities towards refugees. His reply?
There is not much competition. People here are very hospitable because at one time we were refugees in South Sudan. They hosted us until there was peace in Uganda.
I can't help but wonder what the Ugandan people would make of Australia, of the sheer panic that set in  when  refugees  arriving  to our borders soared to a paltry high of 23,000 in 2013.  Where  they provided refugees with land and welcomed them into their communities,  we shut down our borders,  placed them in detention centres designed to break their spirit,  and even now  cannot find it in our hearts to bring a few hundred terrified refugees on Manus to Australia. Surely a Ugandan friends would shake their heads  and tell us we had  that the refugees are our brothers and sisters.
I am inspired by the Ugandan response. Theirs is a story worth the telling.