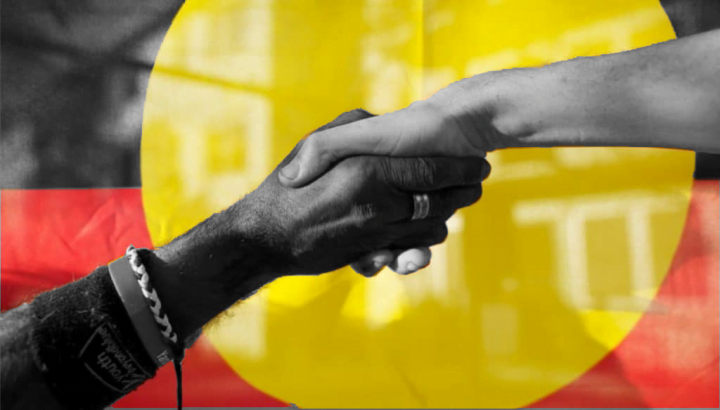 I am 52 years old. In the half century of my life there have been dramatic shifts in the relationship between non-indigenous and indigenous Australians: the 1967 referendum to include indigenous peoples in the census and grant to government power to make decisions that positively discriminated towards indigenous people; recognition of land rights; Keating's Redfern speech; the Mabo decision, its recognition that the Australian land mass was not empty but was taken from the indigenous nations, and the recognition of native title; and the apology to the stolen generations.
These changes at the national/formal level have been accompanied by some profound shifts at the popular level. In my childhood and youth I often heard people telling jokes about indigenous peoples that were not only racist but were venomously so. I don't hear them very often today. Nor do I often hear the stereotyping of indigenous peoples as lazy and unreliable (usually masked behind the assertion that they would "go walkabout") that were common in my youth. Similarly, we seem to be coming to grips with the ability to describe the colonisation of Australia as an invasion and to recognise that it was violent and unjust.
Nonetheless, we still have some way to journey. Indigenous people as a whole continue to suffer the long overhangs of two centuries of dispossession, marginalisation and exclusion. The annual Close the Gap reports by the Department of Prime Minister make clear that indigenous Australians, as a whole, have poorer health, education and lifestyle outcomes than non-indigenous Australians. For example, indigenous children are twice as likely to die before their fifth birthday than nonindigenous children; average life expectancy for indigenous people is still a decade less than that of the non-indigenous population. These are the outcomes of dispossession. As the Uluru Statement from the Heart puts it:
Proportionally, we are the most incarcerated people on the planet. We are not an innately criminal people. Our children are aliened from their families at unprecedented rates. This cannot be because we have no love for them. And our youth languish in detention in obscene numbers. They should be our hope for the future.

These dimensions of our crisis tell plainly the structural nature of our problem. This is the torment of our powerlessness.
And too many Australians retain racist attitudes. A 2014 survey by Beyond Blue found that one in five of us would move away if an indigenous person sat near us; one in five would suspect an indigenous person in a shopping centre is likely to steal; and one in 10 of us would not offer an indigenous person a job.
I am a white middle-class male. I have never experienced discrimination like this. I cannot begin to imagine the corrosive impacts it must have.
Where do we go from here? It's easy to fall into the trap of paternalism.
"Give a man a fish and he'll eat for a day. Teach a man to fish and he'll eat for a lifetime."
We love statements like these because they call us to address the causes of disadvantage and not simply the symptoms. Yet they assume that disadvantage exists because of something lacking in the person who is disadvantaged and posit our superior skills and knowledge as the solution. We would do better to say,
"Give a man a fish and he'll eat for a day. Return the fishing gear and access to the fishing grounds that you stole and he'll eat for a lifetime and show you how you can too."
The Uluru Statement from the Heart and the final report of the Referendum Council, both issued in 2017, are the result of a long process of consultation with indigenous peoples and express an indigenous voice. It seems to me these are a good place for us to continue the journey together at a public/political level. They suggest the establishment of a representative body that gives indigenous peoples a Voice to the Commonwealth Parliament; an extra-constitutional Declaration of Recognition; the establishment of a Makarrata Commission with the function of supervising agreement-making and facilitating a process of local and regional truth telling.
At a personal level I want to continue to learn about our first nations. It's only in the last few years, for example, that I have heard the stories of indigenous resistance to the invasion and the appalling number of massacres of indigenous groups; understood that there were many indigenous nations; and started to appreciate that I am a citizen of a nation that has the oldest living culture in the world.
Some non-indigenous Australians feel threatened by suggestions like these. They seem to think that recognising indigenous history, indigenous peoples, and coming to grips with the injustices of the past require them to forget their own history and feel ashamed. It does not. The introduction to the final report of the Referendum Council graciously and beautifully reminds us that Australia has three parts to its history:
60,000 years of indigenous habitation;
the British invasion and colonisation;
the waves of migration from across the globe that that follows the ending of the White Australia policy.
In each of these phases there are things we would celebrate and things we would mourn. The report notes that
There is no doubt the second story of Australia is replete with triumph and failure, pride and regret, celebration and sorrow, greatness and shame. Like human history the world over. There is no doubt our constitutional system, our system of government, the rule of law, and our public institutions inherited from Britain are the heritage of the Australian people and endure for the benefit of all of us, including the First Peoples.
Reconciliation doesn't require me to diminish my own story. It not only offers me an opportunity to be honest about its failings at the same time I celebrate its achievements, but it invites me to enlarge my story, to celebrate the fact that as an Australian I share in a story that goes back 60,000 years. Reconciliation it seems, if successful, will change us all for the better.