As school kids are on their climate strike today, this chart from the climate action tracker website is a simple reminder why.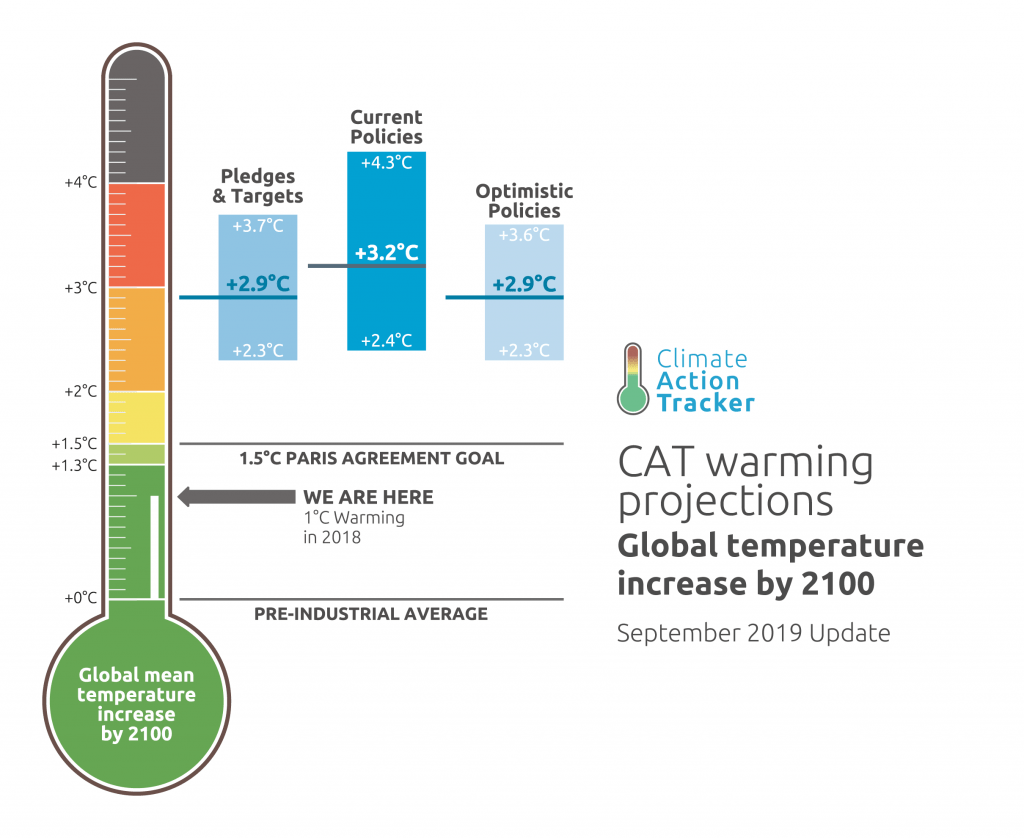 The chart shows us:
Where we are at present. The world has already warmed, on average, by 1° since pre-industrial times.

Where current policies and commitments, if met, will get us by 2100 – warming of somewhere between 2.4° and 4.3°

Where the pledges and targets adopted to date, if met, will get us by 2100 – warming somewhere between 2.3° and 3.7°.
The Government's official position is that it accepts the science of climate change and recognises that the failure to constrain warming is having and will have devastating impacts. The Prime Minister keeps arguing that Australia will meet its Paris commitments to reduce emissions by 26-28% compared to 2005 levels "in a canter". Yet
no-one outside the Government seems to believe this.
our emissions (by the government's own reporting) have risen every year since Tony Abbot abolished the fledgling Emissions Trading Scheme.
while in power the Coalition has rejected almost every emissions reduction proposal brought to it by its own leaders.
the Government has given no indication it plans to participate in the Paris agreement call to countries to keep upgrading their targets until pledges are sufficient to get us to a 1.5° world;
the unabashed support for new coal mines across the Coalition is nothing less than a declaration of either climate skepticism or a bet that the world will fail to reach the necessary climate goals (the only way new coal mines can be profitable is if they continue to produce coal beyond the date at which we need to have stopped burning fossil fuels).
Any wonder that our kids are striking over climate change?